From an Empty Warehouse Space to Highly Coveted Apartment and Home.
As Hurricane Sandy engulfed lower Manhattan with water, this first-floor unit was flooded along with most of the surrounding area. When the water subsided, only a blank space was left with which to work.
Located in the Sugar Warehouse building, facing the Hudson River and Manhattan's fabulous sunset, our design concept was to create more than an apartment. With direct street access to the West Side HWY and park, we have created a house, a magnificent 3000sg ft home that provides all the space any family needs regardless of activity.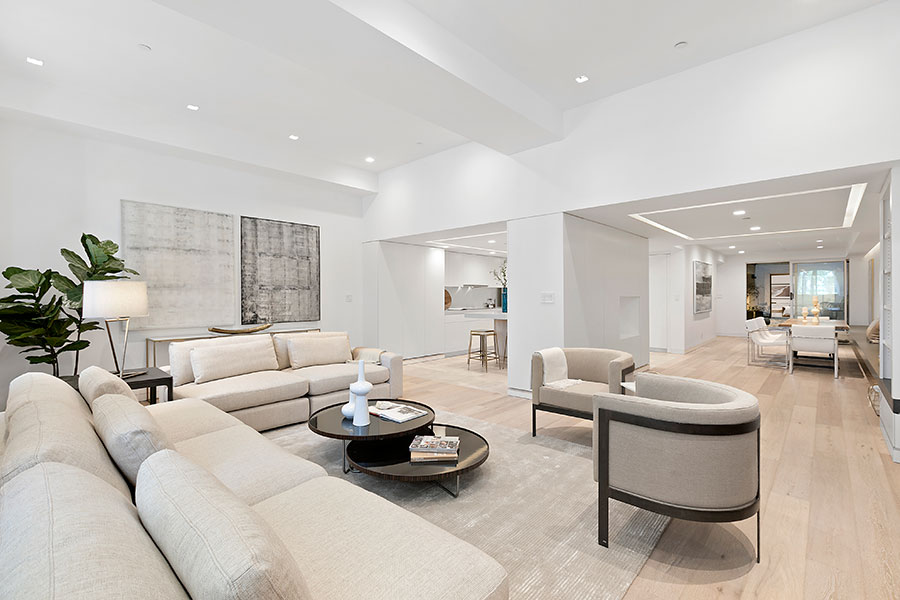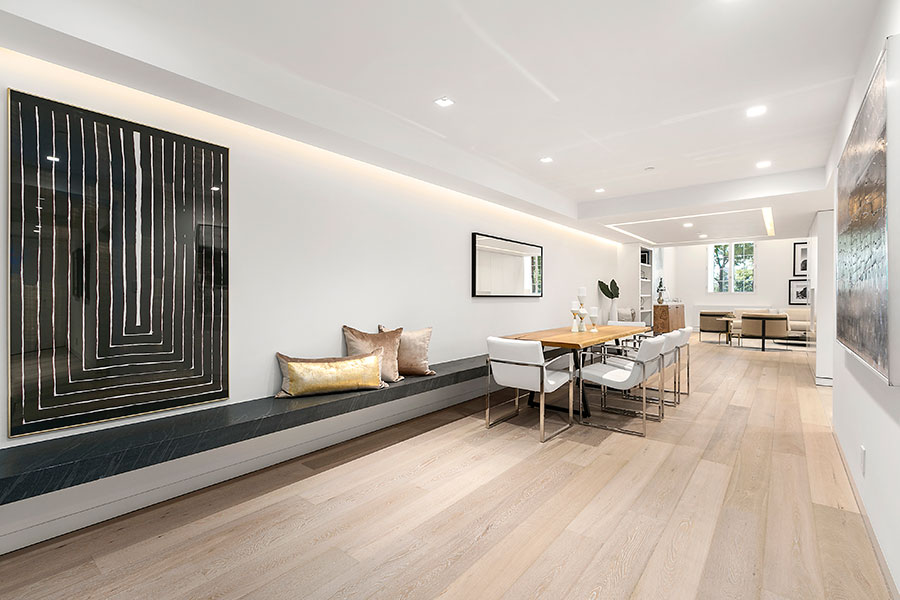 This exquisite home fuses the functional duality of an expansive living and entertainment space with the serenity of the night area, which surrounds the private secluded zen garden.
The open living area combines dramatic ceiling heights, an island kitchen, wet bar, and an expansive integrated bench that leads to the zen garden. Creating a unique New Year experience, the garden provides each bedroom with an unrestricted view of the illuminated oasis, bathing the rooms with the relaxing sound of its fountains and forms an outdoor connection between the master bedroom and the central part of the apartment.