We collaborated with TEN Arquitectos, as a competition for the design of the symbolic entrance to what is considered as the most avant-garde complex in Mexico. Located on the site of the old railroad systems storage and graveyard, it will be one of the largest real estate developments in Mexico, with a broader vision of creating a city complex of corporate offices, retail, residential and leisure. In the context of the architectural world's technological advancement, this project will become an exemplar of excellence in programmatic morphology.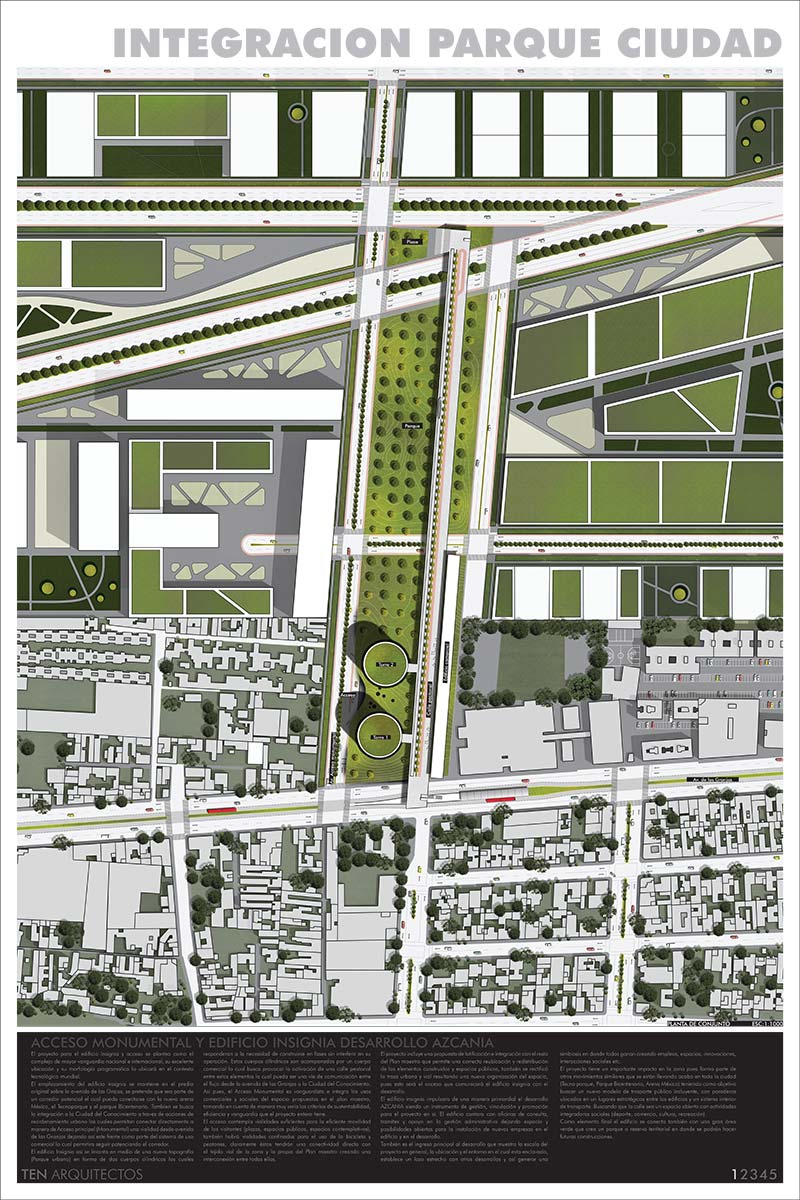 The flagship building is located at the entrance to the original site of Pantacos administration building on Avenida de las Grajas. It is intended to be part of a potential corridor which can connect with the new Arena Mexico (sports and concert venue), the Technopark (the largest technological center in Mexico) and the Bicentennial Park.

Standing in the middle of this new urban park topography, these two cylindrical bodies, designed to be built in phases, include commercial areas which seek to provoke the activation of a pedestrian street between the structures and be a communication channel to the main avenue and the wider City of Knowledge. The office towers will house companies in the building, separated by modular vertical communal gardens and mini forests.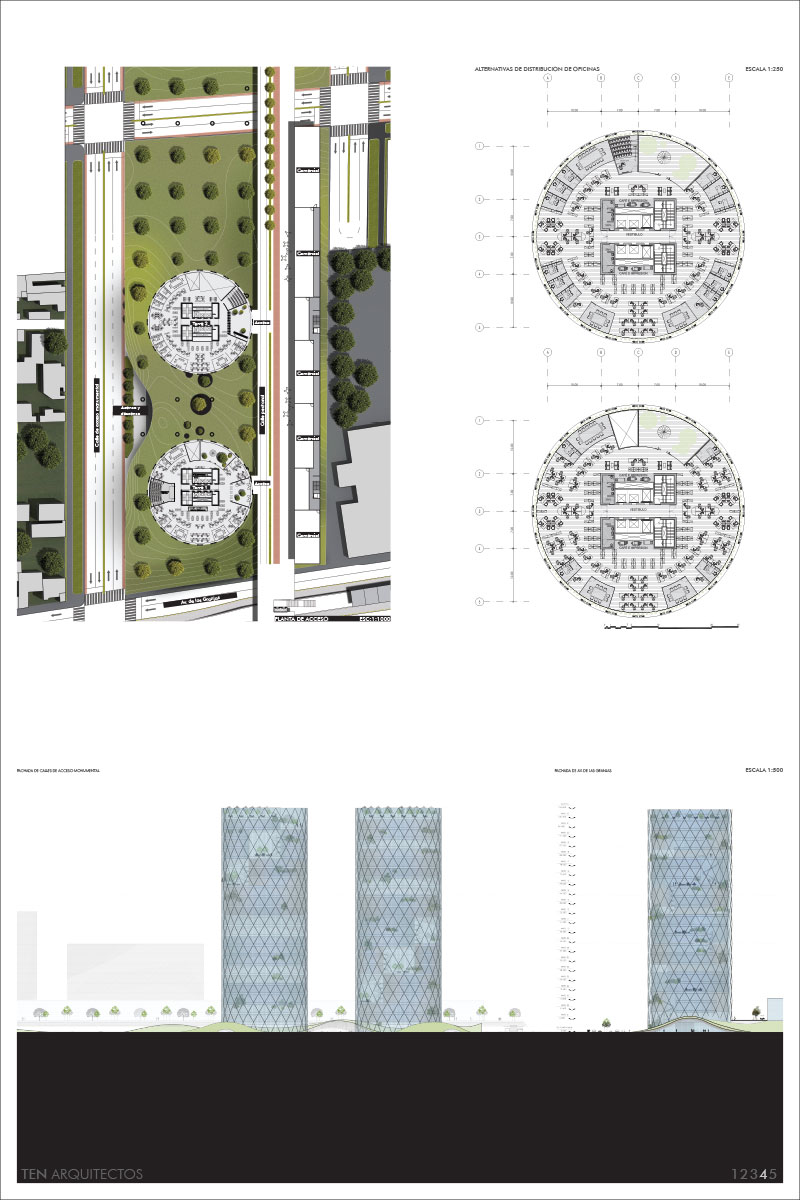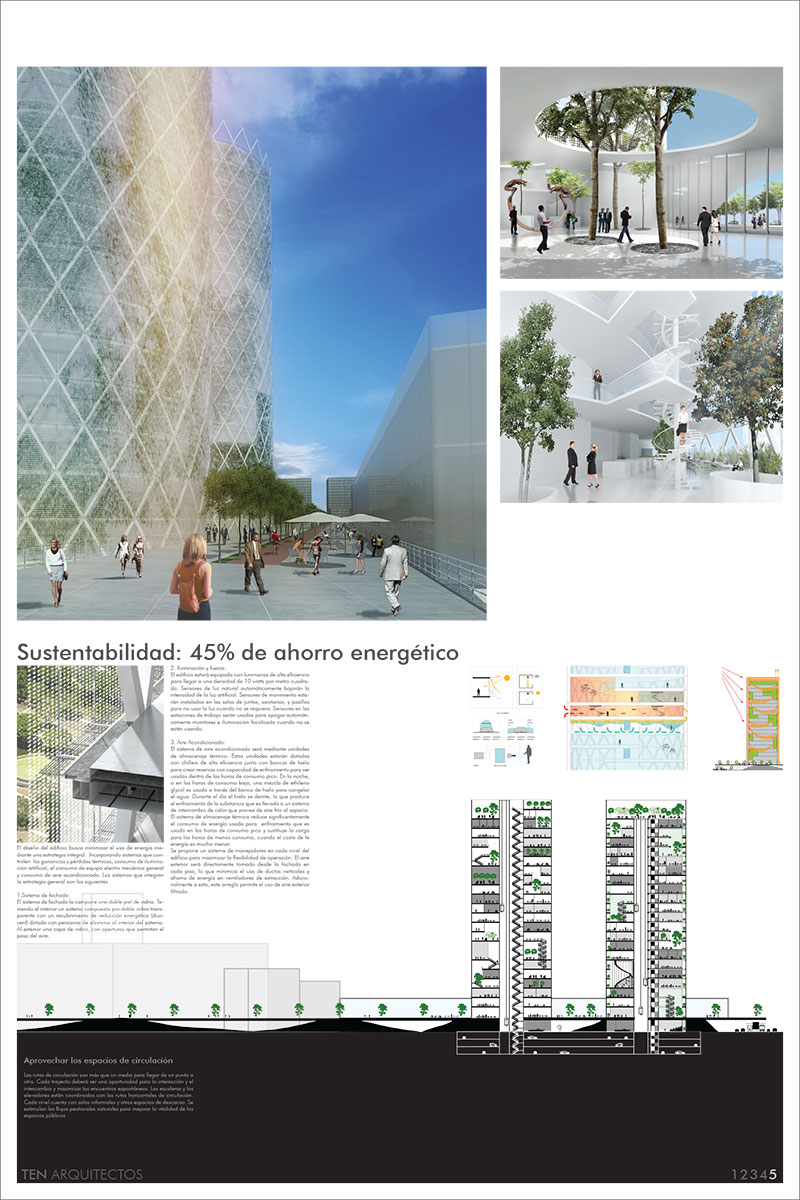 The starting point of the design was to transform the workspace into multiple and diverse functional elements. Just as with a city, with its neighborhoods, squares, parks and meeting places, inside the building there are multiple areas created to enable working groups to operate in the most effective and dynamic way.

It is designed to encourage the good flow of communication, the easy exchange of ideas and the improved transmission of knowledge, between different departments, groups, or individuals.
Government of Mexico City (SEDUVI)