A scalable and sustainable parking innovation
Mexico City has one of the largest public transport systems in the world. However, its geographical complexities, rapid unplanned growth has led to an urban density where formal subway transportation can not reach all residents.
And as the city continues to grow, informal public transport escalates, and private vehicle use from the millions that enter the city has resulted in approximately 8 million cars circulating on the city's streets daily.
Estimates suggest that Mexico City residents spend on average, five years of their life stuck in traffic. The city's unsustainable levels of air pollution can be attributed to this gridlock, and cars trying to find parking contribute in excess of 25% of the traffic and pollution.
As a result, the problem of urban parking needed to be seriously explored at scale.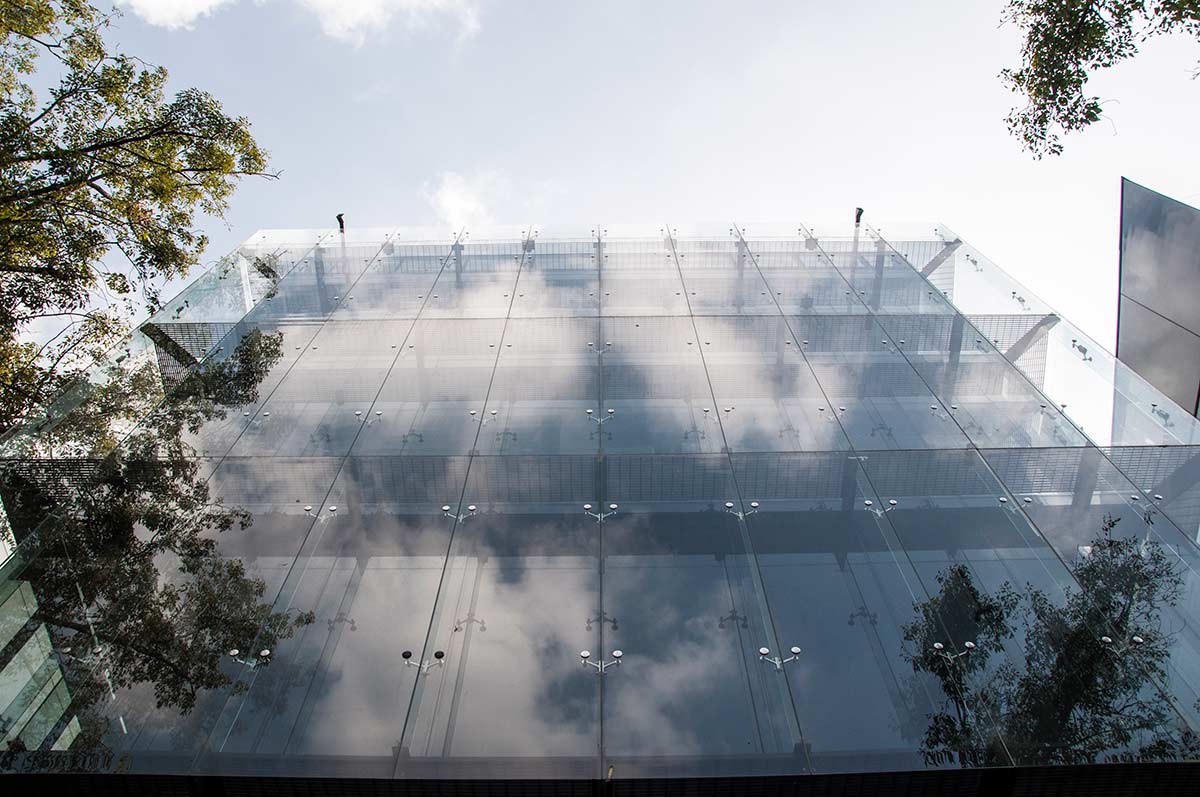 Applying the latest technologies and embracing new parking theories, this project aims to insert an urban acupuncture-like solution to impact urban mobility. Combined with sustainable architecture, this will provide environmental relief to the city.
The implementation of fully automated parking technologies allows the site to become an intelligent living machine. By learning from user vehicular behavior patterns, by eliminating vehicular circulation, and parking norms, it becomes a viable alternative to traditional parking structures. Fitting five times the number of cars, and increasing the throughput and output of cars, we can maximize efficiency. The result; greater numbers, improved security, and increased peace of mind for the client.
Instead of just one huge parking lot, the idea is a network of smaller parking sites. With different programmatic elements above ground, we can create a network of parking nodes that remove the congestion funnel of one big parking lot.
Temperature regulated facade
Above ground, matching the underground engineering is a LEED Gold certified building. A double skinned glass facade helps the building regulate its temperature as it reflects the light (and trees around the site.)